ICAC to host "meet & greet" with City's Elected Officials
ICAC to host "meet & greet" with City's Elected Officials
Published:

June 23, 2021

Category:

General

Contact:

Leyda Becker - 270-935-8960

Location:

707 East Main Avenue, Bowling Green, KY 42102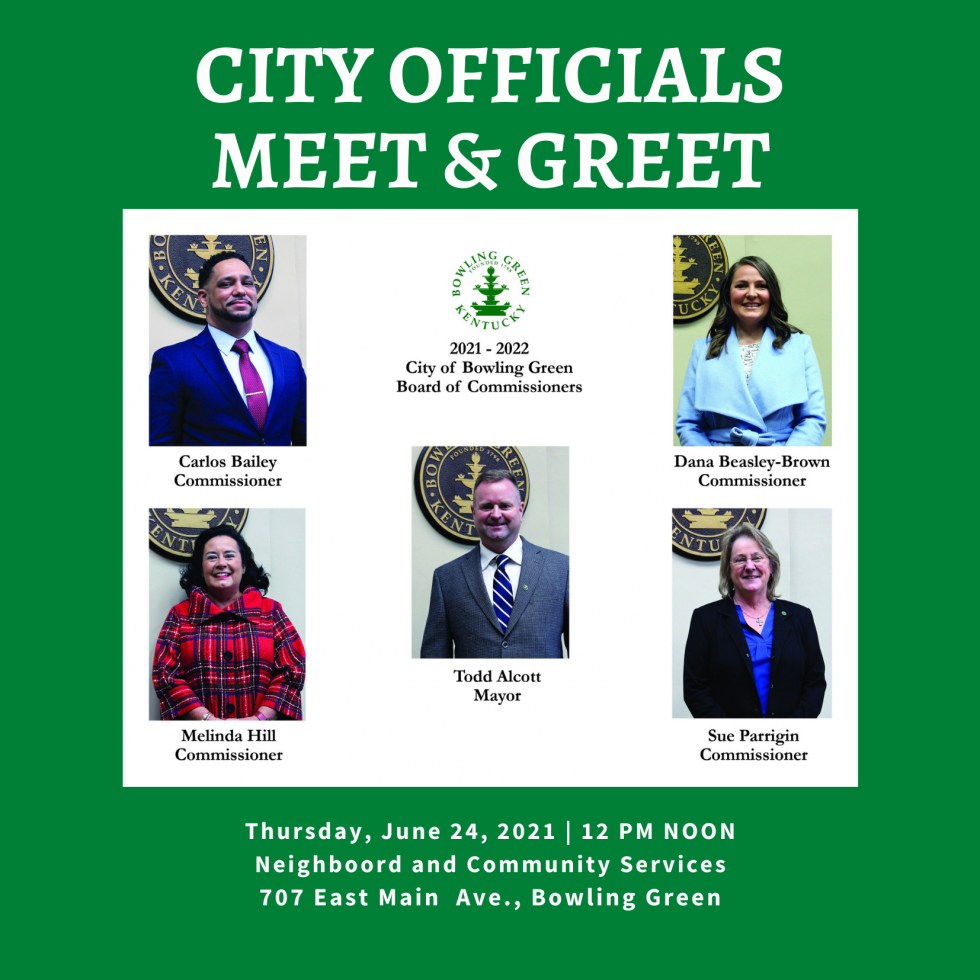 The City's International Communities Advisory Council (ICAC) will host a "meet & greet" opportunity with the City of Bowling Green Elected Officials during a luncheon on Thursday, June 24 at 12pm in the Neighborhood and Community Services Department located at 707 East Main Avenue.
The "meet and greet" will include introductions from all City Officials present and City Manager Jeff Meisel. Advisory Council members representing the diverse international and ethnic minorities in Bowling Green will be introduced by the City's International Communities Liaison. The event will conclude with a question and answer session and photo opportunity if time permits.
The City of Bowling Green International Communities Advisory Council (ICAC) was established in June 2012 to advise the International Communities Liaison regarding the needs of immigrant and international residents in Bowling Green. Collectively, the ICAC works to make recommendations to the International Communities Liaison for improving outreach and service delivery of City programs and services to New Americans. ICAC members agree to serve as a channel for two-way communications between the City of Bowling Green and New Americans who call Bowling Green home.
City officials will take no official action during event even while quorum is met. For more information contact Leyda Becker at (270) 393-3766 or email Leyda.becker@bgky.org