Downtown BGKY Merchant & Stakeholder Meet Up Recap - August 2022
Downtown BGKY Merchant & Stakeholder Meet Up Recap - August 2022
Published:

August 12, 2022

Category:

Downtown Development Division

Contact:

Telia Butler - 270-393-3617

Location:

Bowling Green, KY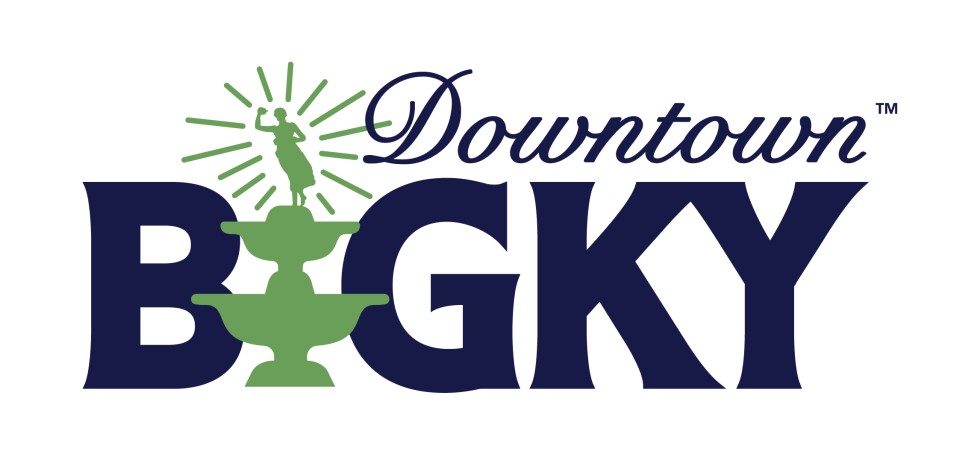 Downtown BGKY staff hosted the August Merchant & Stakeholder Meet Up at SKyPAC Lounge. These occur every second Wednesday of the month, 3-4pm, at rotating downtown venues. Minutes from the August 10 meeting are here.
Fountain Row Feedback – overwhelmingly positive
Tourism and Resources stuff

Tear-off 8.5"x11" maps of Downtown parking map and Fountain Row are available
Car Groups visiting Downtown:
-today, 11:30am-2:30pm (Caprock Corvette Club from NCM)
-Thursday, September 8, 7pm-midnight (Drift cars from Holley Performance)
-canceled: October 11, 1-3pm, (Cape Fear Corvettes from NCM)
BG Area Lodging Association is opening up its membership to all restaurants, attractions, distilleries, breweries, venues, and food trucks by the end of 2022 and rebranding as Southern Ky Hospitality Assoc—this gives our hospitality & tourism industry more of a political voice and the opportunity to serve on CVB board – ask me for info, I'm Secretary of its board and City is a member
**update on this, as Mitchell Pearson asked a clarifying question based on his tourism director experience. Michael Nunn, President of this association, confirmed with Sherry Murphy, BGACVB Exec Director, that "KRS states that for the seats the association appoints to the CVB board, each seat shall be appointed from a list submitted by the local hotel motel association. KRS states nothing about what that seatholder's occupation must be, only that the seatholder represents the association and must reside within the jurisdiction of the tourist commission." The association has 3 representative seats on the CVB board, and intends to keep 2 seats only for hoteliers, but give the third seat's availability to any association full member. According to the association's attorney, this means an attraction or other member could have access to that seat.
Downtown BGKY website launch timeline (4-8 weeks) & to include:

Event Calendar/Submission Form
Listings of things to do, see, dining, stay, and venues + Sign up for enews form
Wanting to start a DT biz? Need a biz license? Sidewalk lease?—similar to a Resources page
Blog content that features DT biz, characters, history, and events
Downtown marketing collection data opportunity + NCM and tourism need a better presence on the Square/in DT—brainstorm opportunities for spaces or shared spaces + public restrooms – visiting this at a later date
Downtown BGKY Harvest Fest vision & changes for this year

What's new: BG Rock Band Academy students will be performing on Fountain Square
Scare on the Square? Should be October 29. John Carpenter event update?
Downtown BGKY Lights Up vision & changes for this year

Merchant window decorating contest? –put together a contest, everyone participating throws in a $25 gift card and the winning window gets all the gift cards—can be seasonal
Hot Chocolate Hop for adults & kids? Part of a Fountain Row promotion? Would prefer a Holiday Hop, where each participating restaurant or bar or eatery has its own special
Duncan Hines Days coming June 5-11, 2023 – brief overview of why we need the event & its vision—this is a weeklong BG Restaurant Week highlighting specials at all our local eateries + a multi-day multi-venue fest of events mostly Thurs-Sun. Tidballs, Capitol, Skypac, and Soky Fairgrounds are already booked for entertainment. This is a celebration of what the Duncan Hines trusted household name stood for and represented, not the man himself—i.e. food & drink culinary heritage, and the experience/travel nostalgic culture that tells so much of the Bowling Green story

DT Merchants Committee needed to determine participation—how would the merchants want to be involved? Having sidewalk sales on the heavy festival dates of the Thurs-Sat? Having special discounts during the whole week?
Official announcement coming around Labor Day for media splash
TakeWheels e-bikes coming Labor Day week – this is a WKU-driven partnership, a gown to town opportunity to better connect Downtown with campus; also an option for Downtown area residents and visitors if they don't want to drive to their next Downtown or campus destination. Visit takewheels.com to see the hybrid bikes. The company is geo-fencing parking hubs at existing downtown area bike racks, and not on sidewalks or valuable pedestrian spaces. This app requires a valid credit card to ride, then charges users if they park in an unapproved area, drive recklessly, etc. There are only 6-10 hubs in all of Downtown—and if any of your businesses want to have a hub in your private parking area, I can connect you with the TakeWheels rep. The heaviest concentration will be on campus. These are FREE and at no cost to the City or WKU. TakeWheels has a local office hub, and hires locals to run it, picking up and recharging bikes daily. If this initiative fails within its first year, then the bikes go away.
Question asked by Susan Hoechner: Why did the City consider changing property tax rate to reflect the 2017 year over a $60,000 need? The BGDN reported this. Telia did not have an answer and said she would research. **this question is best answered by Katie Schaller-Ward, the City's CFO. There's property tax rate capping history and a much more detailed answer for anyone wanting the explanation— Katie.shaller-ward@bgky.org
Next meeting is Wednesday, September 14, 3-4pm, location TBD.
Meeting adjourned.