Downtown BGKY Merchant & Stakeholder Meet Up Recap - July 2022
Downtown BGKY Merchant & Stakeholder Meet Up Recap - July 2022
Published:

July 14, 2022

Category:

Downtown Development Division

Contact:

Telia Butler - 270-393-3617

Location:

Bowling Green, KY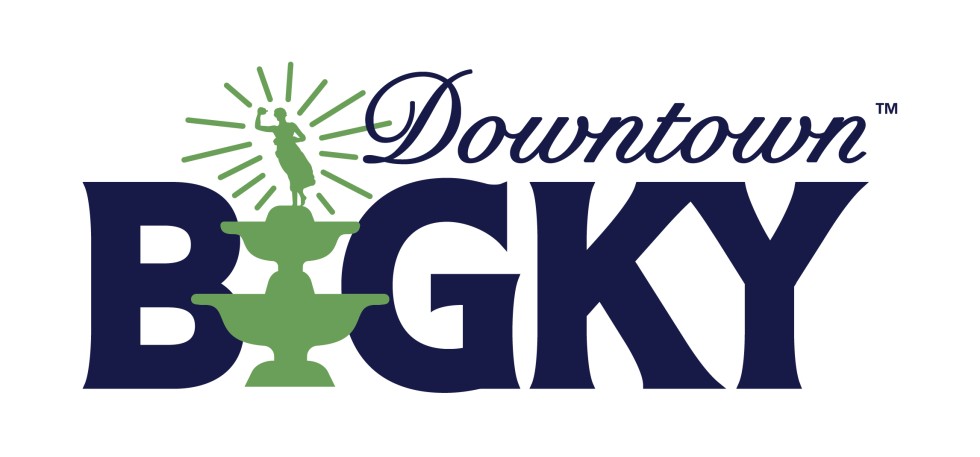 Downtown BGKY staff hosted the return of a Merchant & Stakeholder Meet Up on July 13. These will now occur every second Wednesday of the month, 3-4pm, at rotating downtown venues. Minutes from the July 13 meeting are here.
July 13, 2022, at BG Ballpark, 3pm; Agenda:
Fountain Row Launch

Does anyone want to offer giveaway gift cards? Let me know by tomorrow at noon.
Signs are going up this week, trash cans will be delivered next week & Parks staff will be working on alternate pick up plans to go along with the usual pickup before 8am on weekends (19k cups fit in one truck bed for the first delivery)
Site is active - # of visits being tracked so far is 300+ pre-launch
All participating biz have received cups, decals, rules posters, FAQs
Police will be treating the weekends like WKU students are returning/Concerts in the Park with bike and on-foot presence (Officer Brian Harrell elaborated on this)
8 media interviews this week, lots of coverage and ways to educate
Tourism and Resources stuff

Tear-off maps of Downtown parking map and Fountain Row are available – let me know if you want some and I'll deliver
NCM is sending groups of Corvette clubs and motorcoaches down here on:
-August 10, 11:30am-2:30pm (Caprock Corvette Club)
-October 11, 1-3pm, (Cape Fear Corvettes)
Fountain Square Shop & Dine guide is online and regularly updated
Links to these resources are being shared with out of town groups (T-Buckets, VCCA, CCAW, Tri-Five Nationals, Holley LS Fest, MoParty, NMRA, PDRA, Street Outlaws, Holiday Inn Plaza/pod hotels)
Would anyone be interested in a one-sheeter from CVB for major events?
I have major auto event cards for 2022 if anyone wants some
Duncan Hines Days coming June 5-11, 2023 – brief overview of why we need the event & its vision

DT Merchants Committee needed to determine participation
Restaurant and Bar highlights for Restaurant Week (offering a signature dish or cocktail that they would recommend to DH if he was here, or what they believe he would recommend)
Official announcement coming around Labor Day for media splash
Spotlight on BG Interviews for Fountain Row participating biz – need 2 or 3 within next 2 weeks—anyone interested? See me?
Food Truck Explainer Infographic now available + BG Area Lodging Association is opening up its membership to all restaurants, attractions, distilleries, breweries, venues, and food trucks by the end of 2022 and rebranding as Southern Ky Hospitality Assoc—this gives our hospitality & tourism industry more of a political voice and the opportunity to serve on CVB board – ask me for info, I'm Secretary of its board and City is a member
Downtown BGKY website launch timeline (8-12 weeks) & to include:

Event Calendar/Submission Form
Listings of things to do, see, dining, stay, and venues + Sign up for enews form
Wanting to start a DT biz? Need a biz license? Sidewalk lease? Connection to property owners and investors?
Blog content that features DT biz, characters, history, and events
Fountain Square parking survey results from BGPD at the end of this agenda (65+ biz on square + others/130 parking spots)
Downtown marketing collection data opportunity + NCM and tourism need a better presence on the Square/in DT—brainstorm opportunities for spaces or shared spaces + public restrooms
Downtown BGKY Harvest Fest vision & changes for this year

What's coming to Fountain Square during this event + SKY Arts Film Fest at Capitol
How can DT Merchants become more involved? Do they plan to host Scare on the Square?
Downtown BGKY Lights Up vision & changes for this year

Merchant window decorating contest?
Hot Chocolate Hop for adults & kids? Part of a Fountain Row promotion?
Parking survey data was completed by Sergeant McShane, which ran from February 2022 thru May 2022. The first survey ran from the end of February thru the beginning of March. The second survey ran from the beginning of April thru mid-May.
The first survey indicated only 2 days where all parking spots were occupied on Fountain Square and its adjoining streets. Both of those days were on a sunny afternoon between 2-3:30pm. The second survey revealed that at no point were there no parking spaces on Fountain Square or the adjoining streets. The lowest number of spaces available was 3, and this was consistently during the midday lunch hour.
With a diverse mixed use area like Fountain Square, there will be residents, business tenant staff and clients, tourists, and people of all kinds trying to park as conveniently as possible. There's a fine line because while businesses want parking spots open for their customers, these tenants are still paying to be on the desirable, heavily-trafficked Square space too, so of course they want to park there. Even if some of these Square businesses or residents have their own designated parking lots behind their buildings, there will still be staff/clients/residents who park on the Square anyway.
If our goal is to bring more business downtown and create a more walkable, livable downtown, then parking spaces will be occupied and become scarcer. We have 1,200+ free public spaces right now and these survey results show there are plenty remaining. Creating an environment that is more walkable ultimately reduces driving dependency. A bustling downtown with complete streets, walkability, parks and public space, workplaces, and residential living will ultimately sacrifice some drivability.
Meeting adjourned. Next meeting is Wednesday, August 10, 3-4pm, location TBD.