Fire Chief Appointment
Published:

August 3, 2021

Category:

General

Contact:

Jen Edwards - 2703933694

Location:

Bowling Green, KY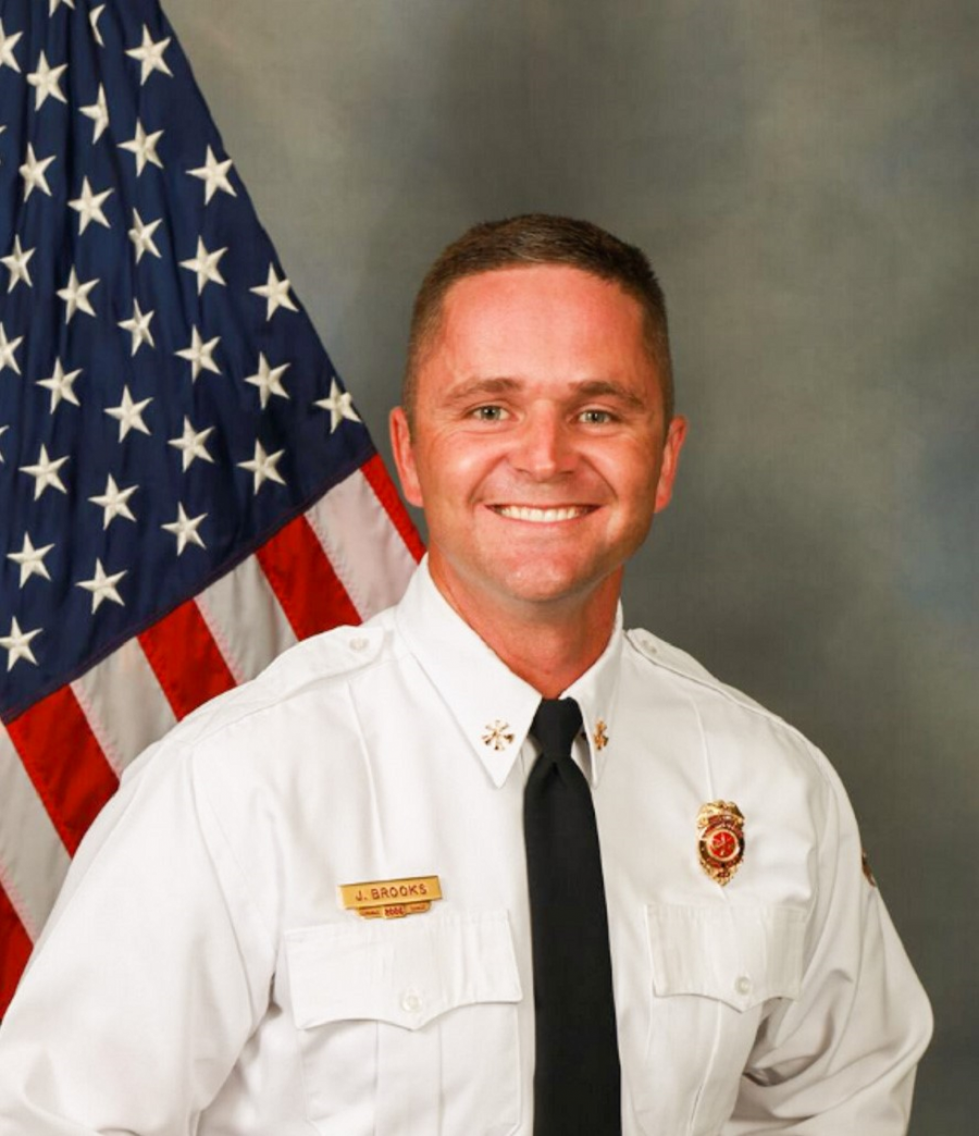 City of Bowling Green Board of Commissioners Appoints new Fire Chief- Battalion Chief Justin Brooks of the Bowling Green Fire Department
Bowling Green, KY- Fire Chief, Jason Colson, submitted his letter of intent to retire effective May 1, 2021. Chief Colson gave advanced notice of his retirement and Deputy Chief Morrow was assigned the role of Interim Fire Chief throughout the selection process. The process began in April of 2021 and was open to internal and external applicants. After interviewing many qualified candidates, a new Chief has been chosen.
While many of the candidates were highly qualified, Battalion Chief Justin Brooks has been selected as the next Fire Chief for the City of Bowling Green.
Interim Fire Chief Jim Morrow, City Manager Jeff Meisel, and Human Resources Director Erin Hulsey served on the initial interview panel. For second interviews, Police Chief Michael Delaney and the detective that conducted the background checks on the applicants joined the panel. The candidates participated in a polygraph exam, a tour of the Fire Administration Building and Station 7 with Deputy Chief Rob Gilliam, and an informal lunch with four Captains representing each shift. At the conclusion of the process, the decision to recommend Battalion Chief Justin Brooks to be Fire Chief was unanimous.
Battalion Chief Brooks began his career with the Bowling Green Fire Department in 2006 as a Firefighter/EMT. His first promotion to Engineer was in 2011, Captain in 2015, and his most recent promotion to Battalion Chief was in 2019. Brooks attended Warren East High School. He has an Associate's degree from Southcentral Kentucky Community Technical College in Fire Science, a Bachelor's Degree from Western Kentucky University, and is currently pursuing an additional Bachelor's degree in Fire Science through Columbia Southern University. He also has several advanced leadership certificates from various professional institutes. During his career with BGFD, Battalion Chief Brooks has served as Director of the Hazardous Materials Program and Technical Rescue Team, and as coordinator of the Officer Development Program. Battalion Chief Brooks has a passion and devotion for the Fire Service and protecting the lives and properties of the residents of Bowling Green.
For more information, or Battalion Chief Justin Brooks' full bio, please contact Jen Edwards at 270-393-3694.